Watching the [Grass] Grow
–
Morris Bouwman
The project
Watching the [Grass] Grow
is a living installation that traces, documents, and seeks to make sense of the various shades of [grass] amidst climate breakdown. The installation consists of two components; a laboratory garden and an archive. Outside in the laboratory garden, various 'natural' and 'artificial' grasses are planted in bags made from anti-root cloth and interspersed with objects from grass-related industries. To better understand how climatic conditions influence the colour of grass, the grass samples are subject to experiments, such as altering watering patterns or soil conditions. The visual changes that result from these experiments are photographed every day and organised into colour systems, which are then presented and interpreted in the archive. Furthermore, I have incorporated the personal observations and encounters that I experienced while setting up this garden to provide a broader reflective context alongside this 'scientific' documentation.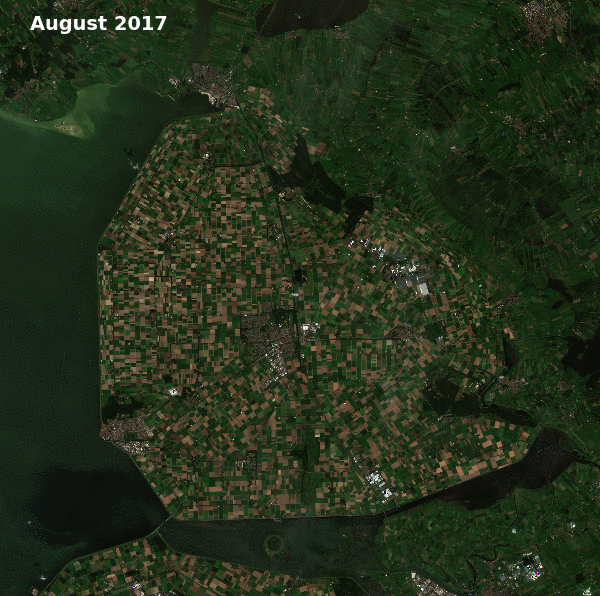 How have I learned to perceive colour, and how does this influence my relationship to nature? These questions stayed with me after encountering an advertisement for a spray paint made to recolour dry and yellow grass, turning it green again. I delved into the history of botany, taxonomy, and colour-reference systems, uncovering how these systems became industrialised.
In response to these ways of seeing, I tried to understand colour anew, using the concept of '[colour] species' proposed by the London-based artist duo Cooking Sections in their book
Salmon: A Red Herring
.
[1]
A [colour] species is any species that is cleared of its own colour, or has metabolised another colour, due to industrial processes and consumer desire, which is signified by the usage of brackets.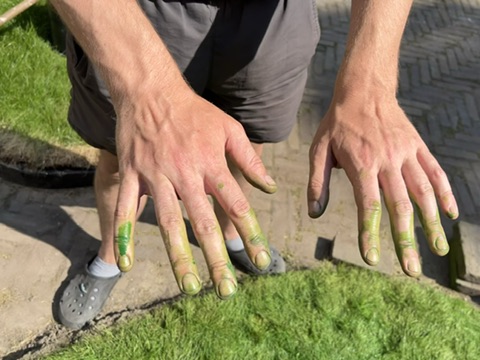 Defining [colour] species is a way of taxonomising the natural world in a manner that is not based on creating a static and idealised image of what things look like, rather it seeks to create an understanding of how colours are constantly flowing through different bodies and binding them together. To expand on this concept through this project, I propose the [colour] species '[grass]'.
[1] Cooking Sections,
Salmon: A Red Herring
(isolarii, 2021).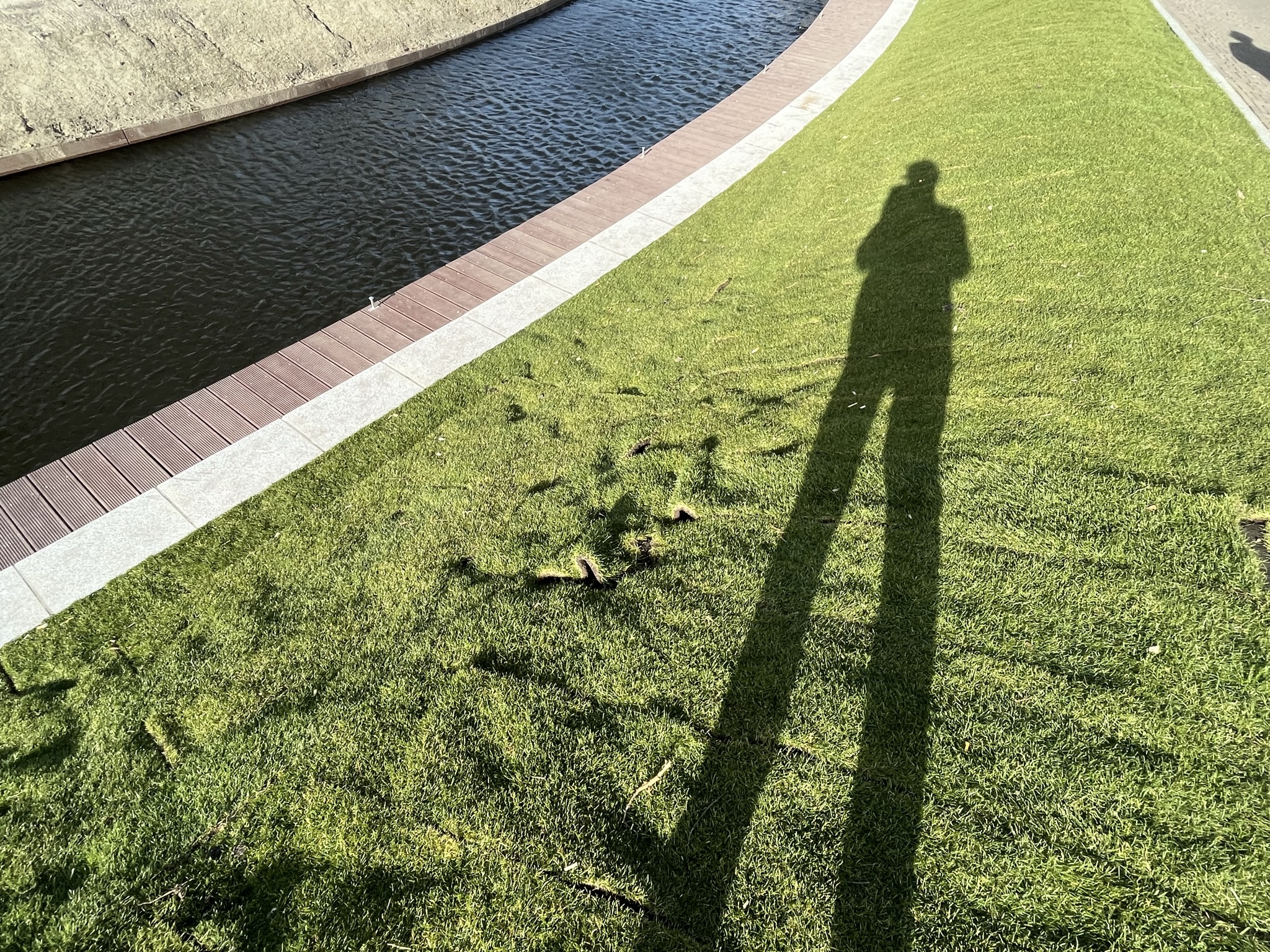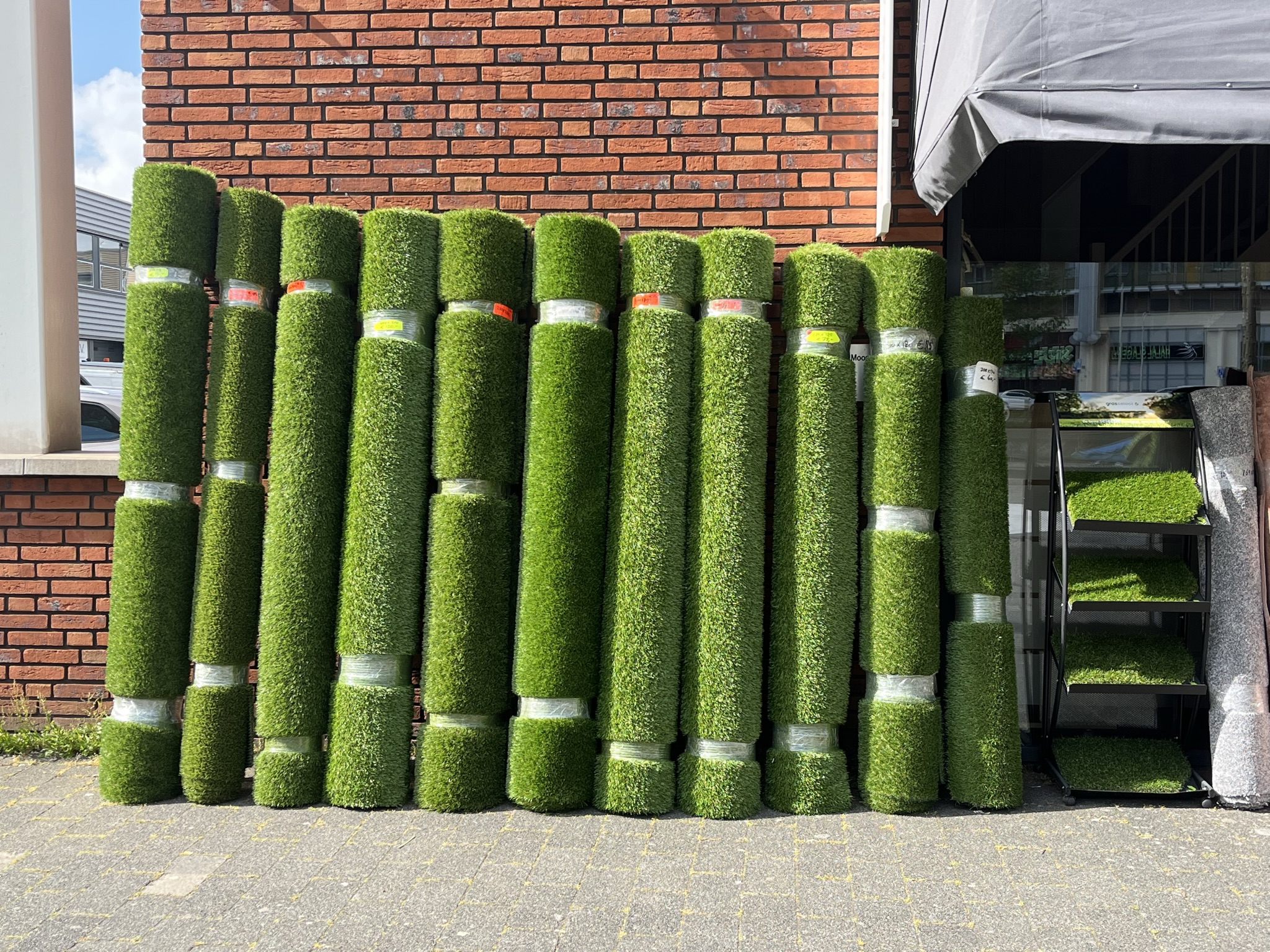 Through studying the colour of [grass], I want to gain insight into what its various shades might reveal about the interconnectedness of different species, environments, industries, and human desire. In doing so, I hope to reflect on how industries and the perception of colour are shaping the world and preventing people from noticing the effects of climate breakdown in everyday life.
The past two years at the Master Industrial Design helped me reflect on how I, as a Dutch industrial designer, have learned to perceive and relate to the world. My aim was to better understand how designers, consumers, and industries think of and work with colour. In the coming years, I hope to continue this research by collaborating with (grass) industries, cultural institutions and critical thinkers in the field of botany, gardening, landscape design and ecology.
This project was made possible by Graszodenkopen.nl and Barenbrug.